Chief Executive Officer
Stephen Brucher
Stephen Brucher is the founder and creative mastermind of Paradeigm, where he leads a talented team of creatives. A proud Aztec and San Diego State University alumni, Brucher boasts more than 11 years of experience spearheading brand, social media and creative marketing campaigns. Prior to launching Paradeigm, he handled digital, social and interactive branding strategies for Stone Brewing, and most recently served as art director at University of San Diego. Through his award-winning work, Brucher has generated hundreds of millions of impressions, web page views, and revenue by using organic, 'go-viral' marketing tactics.
Sr. Interactive Designer
Alex Policastro
Pixel Pusher, code junkie and all around cool dude. Alex is known for his amazing eye; simplifying designs to their most iconic and powerful form, then switching his brain power to developing Shopify stores, pushing git commits to multiple pantheon servers, then finishing the day off with a nice slice of pizza. Eagle scout, handyman, and kickass creative are just a few of his hobbies.
Filmmaker
Matthew Clark Rogers
Matt has shot some of the most iconic people and brands around San Diego. With a unique eye for storytelling through Video & Photography Matt's latest film reached over 7 million views on Facebook.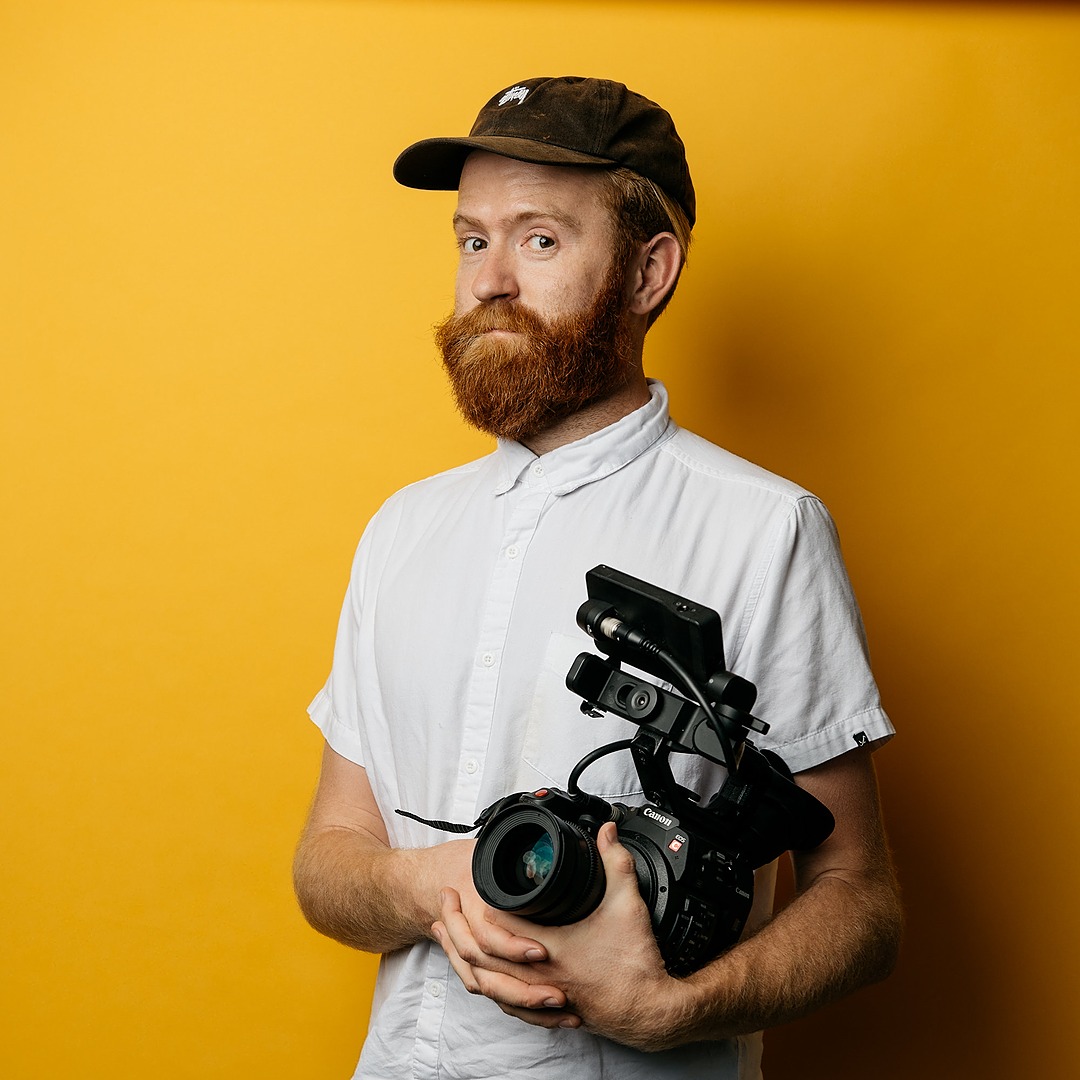 Lead Developer
Keith Choison
While most people wake up with a hot cup of coffee, Keith wakes up with a nice cold can of Red Bull. He enjoys coding at the office, sipping on a Red Bull and listening to Taylor Swift (the old Taylor Swift, not new).
Social Media Coordinator
Aysia Norris
Meet Aysia Norris, the newest addition to the Paradeigm™ squad! She's filling the role of Social Media Coordinator here at Paradeigm. She's a self-proclaimed professional chocolate chip cookie taste-tester and Mario Kart maniac. Her understanding on social marketing is mind boggling & fun fact, she's an awesome photographer.
Account Manager + Producer
Michael Auchard
Michael started his career in production focusing on commercial and branded films. With a keen interest for both business and film he's found a passion for the Producer role. Outside of work Michael enjoys his iced coffee, landscape photography, and writing.
Lifestyle Photographer
Oveth Martinez
Oveth is an official Paradeigm Creative & Lifestyle photographer/ director. He has developed an ability to capture his subjects in a candid setting, but also exemplifying a personal side of each individual or brand. Oveth has a deep love for traveling and exploring new sites for his personal work and social media.
@ovethmartinez
Hooman Resources
Kody
Most likely will greet you at the door with a bark. Handles office morale but isn't great with paperwork.